In recent years, the world of fashion has changed significantly. There is no more focusing on XS size. It is quite natural and no less beautiful and attractive for women to be plus-sized. With the abundance of trendy clothes available for them, as well as the possibilities of makeup artists and hair stylists, women of all sizes can look stunning and alluring.
At any age, a woman wants to be attractive and eye-catching. The face and hair are the first which attract attention. Thus, the way they look is very important. Contemporary hair stylists can offer a wide range of haircuts for women with different body shapes. Although, there is no common hairstyle which will be an attractive and winning choice for all the plus-sized women.
What to Pay Attention to?
Age and profession;

Type of the figure and body shape;

The shape of the face;

The state and quality of the hair;

Availability of possible drawbacks which have to be hidden, for instance, a scar or wrinkles.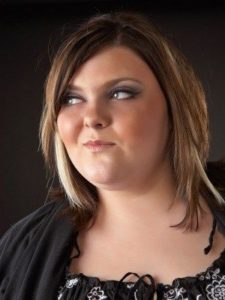 Although, there is one rule which should be followed by all the plus-sized women. Hair shall not be smooth, straight, and symmetric. Thus, it is recommended to give preference to haircuts which are asymmetric or set sidewards.
Styles for short hair are, undoubtedly, the most popular. They are quick to set and do not require too much time to be cared for. However, a woman who is trying to hide several pounds shall be careful with the length of her haircut. Otherwise, several extra pounds can be added.
Thus, it is recommended to choose the styles which will cover cheeks and face-bones making the face thinner and slimmer. Cascade or bob with elongated front streaks, blunt bob pointed to the front, side bangs – all these are a good pick.
A woman may also consider pixie or butch. The only condition is to be sure that her skull has a proper shape, while the hair shall not be wavy. These styles will look stunning for those who have got thick hair. The volume ensured thanks to the thickness of hair in a combination with elongated bangs will make the face thinner and slimmer.
Medium-length Hairstyles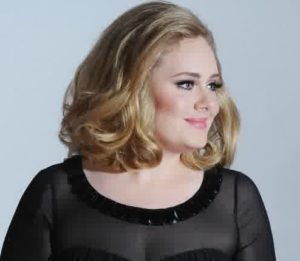 This length is the most beloved among all the women, despite the age, profession, and body shape. No wonder, with such a length, there is a possibility to set the hair in a variety of modes so that to look diverse depending on an occasion. For the owners of plus size, various cascades and tapering are the best choices. Providing additional volume at the top of the head, the face benefits are highlighted, while it looks slimmer. One may also pay attention to a graduated or classic bob with elongated front locks.
Nowadays, there is a lot of professionals who may provide a piece of advice. Additionally, the abundance of images on the Internet makes it possible to find a woman with more or less similar facial traits and check which hairstyles can be suitable. The most significant requirement to a haircut is the confidence which has to be felt by the owner of this hairdo.