When a woman reaches the age of 40, she starts noticing lots of physical, as well as emotional, changes in herself. Undoubtedly, this leads to the wish to change a style and looks.
First of all, the wardrobe is altered. After 30, women are smart enough in the choice of clothes which are the most suitable for their body shape and height see post here. Besides, they know which makeup highlights the benefits of the face, as well as hides flaws and disadvantages.
A hairstyle is no exception. A woman knows what she wants from her hair, which facial traits shall be revealed in order to improve looks and hide a real age. Besides, there is certain experience in changing looks and styles. Thus, every woman knows which of haircuts are on the Never List.
What is Different After 40?
Due to the hormonal and physical changes, the body may alter its shape;

The skin is not so tight, besides wrinkles may appear;

The facial traits may change as well.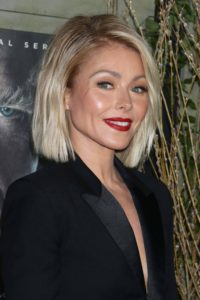 Due to all the above reasons, a woman may want to change her hairstyle so that to draw more attention to the benefits of her face and to hide drawbacks at the same time.
The hair of medium length is beloved among the women of all the ages. With such a length, blunt bob is the most winning choice. It is impossible not to notice how many women give preference to this hairstyle.
Advantages of Blunt Bob:
This medium-length haircut is easy to set, thus, there will be no need to spend a lot of time in front of the mirror before leaving home;

It is a beneficial choice for the owners of a round or triangle-shaped face because it hides the drawbacks of these forms;

Besides, blunt bob looks stunning with an oval face;

It is suitable for all the ages from teens till 50+.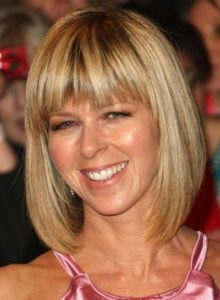 All these are not finishing the list. A woman after 40 will also appreciate that a blunt bob can be cut with or without bangs. Besides, the front locks can be elongated or tapered a bit so that it looks in a bit different way. 
A great and significant benefit is that a blunt bob will reduce the age by at least five years. It has been already proven by a number of women and celebrities who look stunning with a blunt bob. Thinking of Jennifer Aniston or Cameron Diaz, it is quite hard to guess their age, isn't it?
Generally, blunt bob is considered a medium-length hairstyle. However, it can be cut a bit shorter, as well as there is its famous modification called bob. WIth bob, the front locks are longer than the rear ones. The volume ensured due to this hairdo works in the favor of 40+ women.